£13,436
+ £99 Admin Fee
Manual
95,676 miles
Diesel
Black
Sports
View Car
£13,729
+ £99 Admin Fee
Manual
85,641 miles
Diesel
Black
Sports
View Car
£16,409
+ £99 Admin Fee
Manual
67,820 miles
Diesel
Grey
Sports
View Car
AUDI
A6
Sat Nav + Bluetooth + Air-Con
£17,218
+ £99 Admin Fee
Manual
34,817 miles
Diesel
Black
Sports
View Car
AUDI
A6
Full Service + MOT June 2016
£17,543
+ £99 Admin Fee
Manual
45,402 miles
Diesel
Black
Estate
View Car
£17,945
+ £99 Admin Fee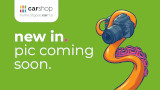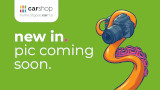 Manual
62,618 miles
Diesel
White
Sports
View Car
£18,834
+ £99 Admin Fee
Manual
39,972 miles
Diesel
White
Sports
View Car
£18,996
+ £99 Admin Fee
Automatic
59,028 miles
Diesel
White
Estate
View Car
£20,380
+ £99 Admin Fee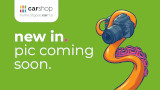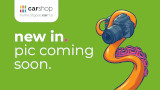 Automatic
59,677 miles
Diesel
Grey
Sports
View Car
£20,764
+ £99 Admin Fee
Automatic
40,955 miles
Diesel
White
Sports
View Car
Was

£23,942
£23,236
+ £99 Admin Fee
Automatic
29,064 miles
Diesel
Silver
Sports
View Car
£29,549
+ £99 Admin Fee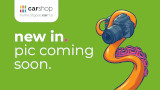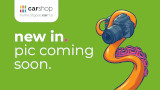 Automatic
13,677 miles
Diesel
Grey
Sports
View Car
Search for a used Audi A6 at CarShop
If you are in search of a used Audi A6, then CarShop is the perfect place for you. We stock a wide range of high quality vehicles, which includes many executive models such as the ever popular and reliable Audi A6.
Find the best used Audi A6 for you
The Audi A6 range consists of many vehicles with differing specifications to accommodate the many different preferences of our customers. So whether your main concern when purchasing a car is its engine size or type, the colour, the current mileage or the transmission type, our fantastic range of used Audi A6 models is bound to have something that is right up your street. Our current range includes both of the following engine options:
We also have both manual and automatic transmission options available and if style is your thing, don't forget that you can choose between the estate or sports models.
With so many different options available for you to choose from, we are sure that you will find the used Audi A6 to suit you.
What happens once you've bought a used Audi A6 from CarShop?
At CarShop, our excellent service doesn't stop at the point when you buy your car from us. We want to ensure that you continue to have the best possible driving experience, which is why we also offer comprehensive servicing plans, extended warranties and MOTs on every vehicle purchased through us. This of course includes our great range of used Audi A6s, so once you have made your purchase, you can rest assured that we have everything covered to keep you motoring.
My Cars

Shortlist
Add cars to your shortlist so you can easily compare and access them. Just click the
add to shortlist
links next to your favourite cars to get started!
You can even set up email alerts so you are notified when a car changes in price.
Watch

this car

Watching a car keeps you up to date with price changes and availability via email. You can opt out at any time from your shortlist or your email.