Used

AUDI TT

Showing 1 to 11 of 11
£11,563
+ £99 Admin Fee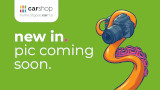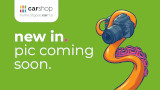 Manual
91,954 miles
Diesel
Brown
Sports
View Car
£14,250
+ £99 Admin Fee
Manual
76,776 miles
Petrol
Black
Coupe
View Car
Was

£17,537
£14,858
+ £99 Admin Fee
Manual
34,502 miles
Petrol
Silver
Coupe
View Car
AUDI
TT
272-Bhp, 18" Blk Alloys, Nav
£15,288
+ £99 Admin Fee
Automatic
59,250 miles
Petrol
Black
Sports
View Car
£15,650
+ £99 Admin Fee
Manual
63,775 miles
Diesel
Black
Sports
View Car
AUDI
TT
Great Mileage Sports Roadster
Was

£17,604
£16,604
+ £99 Admin Fee
Manual
42,531 miles
Petrol
White
Convertible
View Car
AUDI
TT
Superb Quattro Power Roadster
Was

£18,544
£16,999
+ £99 Admin Fee
Automatic
36,139 miles
Petrol
Red
Convertible
View Car
AUDI
TT
Gorgeous Quattro Power Coupe
Was

£19,100
£18,249
+ £99 Admin Fee
Automatic
47,251 miles
Diesel
Grey
Coupe
View Car
£18,789
+ £99 Admin Fee
Manual
21,251 miles
Petrol
White
Coupe
View Car
AUDI
TT
Sat Nav + Bluetooth + Air-Con
Was

£24,499
£23,700
+ £99 Admin Fee
Automatic
19,624 miles
Diesel
Black
Coupe
View Car
Was

£28,999
£25,499
+ £99 Admin Fee
Manual
10,744 miles
Diesel
Grey
Coupe
View Car
Search for your used Audi TT with us
If you?re looking to purchase a used car, then CarShop have exactly what you?re looking for. We have a great range of vehicles, all of which are of a fantastic quality. Our range includes plenty of sporty models including the stunning Audi TT.
Find the perfect used Audi TT for you
The Audi TT range consists of a variety of vehicles with differing specifications to suit the many needs of our customers. We know what a personal experience choosing your next car is and so whether your first concern is the colour, the engine size or type, the mileage or the style of transmission, our wide choice of used Audi TT models is certain to have something that will arouse your interest. Our current range of Audi TTs includes these different engine options to choose from:
We also have a great range of colours, and if style is important to you. You will love choosing between the Quattro, Quattro S Line and Sport models.
With so many fantastic options available for you to select from, we?re sure you will find the used Audi TT for you.
What happens after you've bought a used Audi TT from CarShop?
Here at CarShop, our world class service won?t stop at the point at which you purchase your Audi TT from us. We want to make sure that you continue to have the perfect driving experience. We offer all our customers comprehensive servicing plans, extended warranties and MOTs on every single vehicle that is purchased through us. So once you have invested in your Audi TT, you can rest easy knowing that CarShop have everything covered.
My Cars

Shortlist
Add cars to your shortlist so you can easily compare and access them. Just click the
add to shortlist
links next to your favourite cars to get started!
You can even set up email alerts so you are notified when a car changes in price.
Watch

this car

Watching a car keeps you up to date with price changes and availability via email. You can opt out at any time from your shortlist or your email.