£5,300
+ £99 Admin Fee
Manual
21,368 miles
Petrol
Black
Small
View Car
£5,308
+ £99 Admin Fee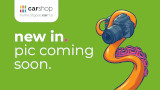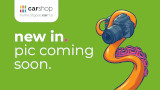 Manual
53,000 miles
Diesel
Red
Hatchback
View Car
Was

£5,846
£5,446
+ £99 Admin Fee
Manual
11,908 miles
Petrol
Red
Small
View Car
Was

£6,540
£5,799
+ £99 Admin Fee
Manual
35,455 miles
Diesel
Blue
Small
View Car
Was

£6,500
£5,850
+ £99 Admin Fee
Manual
21,380 miles
Petrol
Silver
Small
View Car
Was

£6,573
£5,891
+ £99 Admin Fee
Manual
12,255 miles
Petrol
Silver
Small
View Car
Was

£7,575
£5,991
+ £99 Admin Fee
Manual
25,783 miles
Petrol
Black
Small
View Car
£5,991
+ £99 Admin Fee
Manual
34,519 miles
Petrol
Small
View Car
Was

£6,764
£5,991
+ £99 Admin Fee
Manual
25,113 miles
Petrol
Black
Small
View Car
£6,111
+ £99 Admin Fee
Manual
34,250 miles
Diesel
Blue
Small
View Car
£6,116
+ £99 Admin Fee
Manual
75,163 miles
Diesel
Purple
Small
View Car
£6,125
+ £99 Admin Fee
Manual
85,508 miles
Diesel
Blue
Small
View Car
£6,137
+ £99 Admin Fee
Manual
66,990 miles
Diesel
Blue
Small
View Car
£6,233
+ £99 Admin Fee
Manual
11,842 miles
Petrol
Red
Small
View Car
£6,300
+ £99 Admin Fee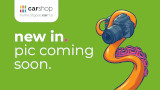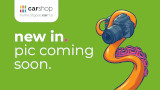 Manual
77,722 miles
Diesel
Black
Small
View Car
Find a Used Ford at CarShop
With over 400 models to choose from, our wide selection of Ford cars for sale guarantees you the best chance of finding a vehicle to suit your needs. When searching for a Ford CarShop is a great choice for any buyer who wants a reliable vehicle at a reasonable price.
Why Choose Ford?
At CarShop, each car comes with the same great standard of servicing as all of our newer models. Many of our used Ford vehicles are best sellers, such as the Ford Focus and Fiesta both of which make fantastic family vehicles. In addition we stock a number of Ka cars, which are incredibly popular due to their fuel efficiency and relaxed, yet stylish look. A used Ford offers you the luxury of choice without a high price tag and can be just as dynamic as one bought new.
Buy from CarShop Today!
At CarShop we make sure that with all our cars quality servicing comes as standard, so buying your used Ford through us will always be a risk free decision. Our customer care team is always on hand to guide you through any purchase and our financing plans can be tailored to suit your individual requirements. Whether you buy your car through our website or in one of our nationwide showrooms, we guarantee that you will drive away with the car of your dreams.
My Cars

Shortlist
Add cars to your shortlist so you can easily compare and access them. Just click the
add to shortlist
links next to your favourite cars to get started!
You can even set up email alerts so you are notified when a car changes in price.
Watch

this car

Watching a car keeps you up to date with price changes and availability via email. You can opt out at any time from your shortlist or your email.