Used

FORD FOCUS

Showing 1 to 15 of 127
Was

£3,409
£3,309
+ £99 Admin Fee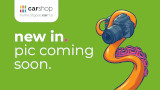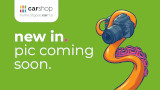 Manual
51,940 miles
Petrol
Blue
Hatchback
View Car
£5,107
+ £99 Admin Fee
Manual
61,635 miles
Petrol
Silver
Hatchback
View Car
Was

£5,692
£5,592
+ £99 Admin Fee
Manual
95,819 miles
Diesel
Silver
Hatchback
View Car
£6,171
+ £99 Admin Fee
Manual
50,000 miles
Petrol
Black
Hatchback
View Car
Was

£6,499
£6,199
+ £99 Admin Fee
Manual
96,082 miles
Diesel
Red
Hatchback
View Car
Was

£7,259
£6,659
+ £99 Admin Fee
Manual
79,311 miles
Diesel
Blue
Estate
View Car
Was

£7,374
£6,936
+ £99 Admin Fee
Manual
76,660 miles
Diesel
Blue
Estate
View Car
Was

£7,453
£6,953
+ £99 Admin Fee
Manual
92,334 miles
Diesel
Silver
Estate
View Car
£7,180
+ £99 Admin Fee
Manual
67,613 miles
Diesel
Black
Hatchback
View Car
Was

£7,525
£7,225
+ £99 Admin Fee
Manual
84,292 miles
Diesel
Red
Hatchback
View Car
Was

£8,354
£7,259
+ £99 Admin Fee
Manual
65,212 miles
Diesel
Red
Hatchback
View Car
£7,382
+ £99 Admin Fee
Manual
90,041 miles
Diesel
Silver
Hatchback
View Car
£7,399
+ £99 Admin Fee
Manual
88,658 miles
Diesel
Black
Hatchback
View Car
Was

£8,081
£7,474
+ £99 Admin Fee
Manual
83,778 miles
Diesel
Black
Estate
View Car
Was

£8,078
£7,499
+ £99 Admin Fee
Manual
71,118 miles
Diesel
Black
Estate
View Car
Used Ford Focuses at CarShop
The Ford Focus has a reputation for having a class leading driving experience, backed up with a high quality interior and sharp looks. Browse CarShop's range today, and find a used Ford Focus that fits your criteria.
Choosing a Used Ford Focus
Select different options from the facility to the left in order to filter the results on this page. You can choose whatever is important to you, whether you're looking for a specific colour or particular engine.
Some of the Ford Focus engines available include:
1.6 TDCi (Diesel)
1.6 Zetec (Petrol)
1.8 TDCi (Diesel)
2.0 TDCi (Diesel)
Service and Aftercare
We're here to help you every step of the way. Once you've decided on a vehicle, we can negotiate the purchase of your old car. We can also arrange finance on your new one, deliver it, and even cover it with an extra warranty. There's also a 7 day money back guarantee and 7 day insurance on our range of used Ford Focuses.
With exceptional service and a fantastic selection of cars, CarShop is the number one destination for your new motor.
My Cars

Shortlist
Add cars to your shortlist so you can easily compare and access them. Just click the
add to shortlist
links next to your favourite cars to get started!
You can even set up email alerts so you are notified when a car changes in price.
Watch

this car

Watching a car keeps you up to date with price changes and availability via email. You can opt out at any time from your shortlist or your email.