Showing 1 to 15 of 158
Used

FORD FOCUS
£4,737
+ £99 Admin Fee
Manual
83,845 miles
Petrol
View Car
£5,785
+ £99 Admin Fee
Manual
46,468 miles
Diesel
View Car
£5,890
+ £99 Admin Fee
Manual
91,965 miles
Diesel
View Car
Was

£6,328
£6,064
+ £99 Admin Fee
Manual
98,229 miles
Diesel
View Car
£6,138
+ £99 Admin Fee
Manual
82,658 miles
Diesel
View Car
£6,238
+ £99 Admin Fee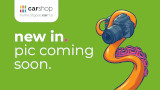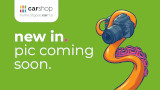 Manual
88,690 miles
Diesel
View Car
Was

£7,030
£6,431
+ £99 Admin Fee
Manual
94,954 miles
Diesel
View Car
Was

£7,274
£6,974
+ £99 Admin Fee
Manual
93,067 miles
Diesel
View Car
Was

£7,331
£6,981
+ £99 Admin Fee
Manual
94,256 miles
Diesel
View Car
Was

£7,624
£7,024
+ £99 Admin Fee
Manual
86,176 miles
Diesel
View Car
£7,036
+ £99 Admin Fee
Manual
74,425 miles
Diesel
View Car
£7,132
+ £99 Admin Fee
Manual
80,356 miles
Diesel
View Car
£7,193
+ £99 Admin Fee
Manual
66,784 miles
Diesel
View Car
£7,324
+ £99 Admin Fee
Manual
80,092 miles
Diesel
View Car
Was

£7,999
£7,436
+ £99 Admin Fee
Manual
60,798 miles
Diesel
View Car
Used Ford Focuses at CarShop
The Ford Focus has a reputation for having a class leading driving experience, backed up with a high quality interior and sharp looks. Browse CarShop's range today, and find a used Ford Focus that fits your criteria.
Choosing a Used Ford Focus
Select different options from the facility to the left in order to filter the results on this page. You can choose whatever is important to you, whether you're looking for a specific colour or particular engine.
Some of the Ford Focus engines available include:
1.6 TDCi (Diesel)
1.6 Zetec (Petrol)
1.8 TDCi (Diesel)
2.0 TDCi (Diesel)
Service and Aftercare
We're here to help you every step of the way. Once you've decided on a vehicle, we can negotiate the purchase of your old car. We can also arrange finance on your new one, deliver it, and even cover it with an extra warranty. There's also a 7 day money back guarantee and 7 day insurance on our range of used Ford Focuses.
With exceptional service and a fantastic selection of cars, CarShop is the number one destination for your new motor.