Was

£5,868
£4,341
+ £99 Admin Fee
Manual
74,250 miles
Diesel
Blue
Small
View Car
£4,684
+ £99 Admin Fee
Manual
17,623 miles
Petrol
Silver
Small
View Car
£4,766
+ £99 Admin Fee
Manual
50,782 miles
Diesel
Silver
Small
View Car
£4,857
+ £99 Admin Fee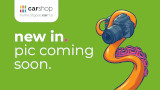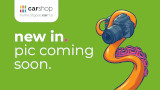 Automatic
48,160 miles
Petrol
Silver
Small
View Car
£4,931
+ £99 Admin Fee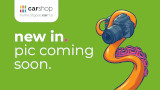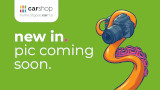 Manual
64,492 miles
Diesel
Grey
Small
View Car
£4,978
+ £99 Admin Fee
Manual
48,000 miles
Petrol
Silver
PeopleCarrier
View Car
Was

£5,751
£4,991
+ £99 Admin Fee
Manual
78,646 miles
Petrol
Black
Hatchback
View Car
£4,991
+ £99 Admin Fee
Manual
27,000 miles
Petrol
Silver
Small
View Car
£5,008
+ £99 Admin Fee
Manual
65,373 miles
Diesel
Red
Small
View Car
Was

£5,491
£5,191
+ £99 Admin Fee
Manual
27,279 miles
Petrol
Red
Small
View Car
£5,270
+ £99 Admin Fee
Manual
72,089 miles
Diesel
Silver
Small
View Car
£5,371
+ £99 Admin Fee
Manual
14,497 miles
Diesel
Blue
Small
View Car
£5,431
+ £99 Admin Fee
Manual
33,990 miles
Petrol
Black
Small
View Car
£5,494
+ £99 Admin Fee
Manual
18,074 miles
Petrol
Blue
Small
View Car
£5,550
+ £99 Admin Fee
Manual
51,322 miles
Diesel
Black
Small
View Car
Used Vauxhall Cars at CarShop
Buying a Vauxhall has never been easier. All of our cars – from our used Vauxhall Merivas to our Tigras – have been fully serviced and come with our own quality assurance for your peace of mind. We're confident that we can beat any other prices without compromising on either our cars or our service.
Looking For Something In Particular?
A certified used car can often be as good as a new one. Buying a Vauxhall offers you lots of choice and our customer service team is always available to help you decide on which car would best suit your needs. Choose one of our Corsas if you're after something nippy, and take a look at our Vectras which double up as both a great family car and a solid company vehicle. Overwhelming popularity means that we also have many used Astras for sale. Use the handy search function to find precisely what you've been looking for.
CarShop deal Cars only at Great Prices
Every Vauxhall we sell comes with a full service history and we offer extremely competitive price plans which can be tailored to your individual requirements. Vauxhall cars can be a great purchase and if you're still not sure we'll be happy to talk you through your decision and arrange for a test drive. With so much to choose from its no wonder that we're one of the market leaders when it comes to car sales. We have stores nationwide and can arrange for your purchase to be delivered to your door, or else pop in to one of our branches and drive away in your car today.
My Cars

Shortlist
Add cars to your shortlist so you can easily compare and access them. Just click the
add to shortlist
links next to your favourite cars to get started!
You can even set up email alerts so you are notified when a car changes in price.
Watch

this car

Watching a car keeps you up to date with price changes and availability via email. You can opt out at any time from your shortlist or your email.