Showing 1 to 10 of 10
Used

HONDA
£6,979
+ £99 Admin Fee
Manual
50,531 miles
Petrol
View Car
£8,860
+ £99 Admin Fee
Automatic
27,050 miles
Hybrid
View Car
£9,175
+ £99 Admin Fee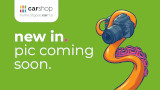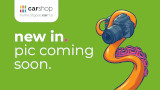 Manual
18,015 miles
Petrol
View Car
£9,380
+ £99 Admin Fee
Manual
77,694 miles
Diesel
View Car
£10,300
+ £99 Admin Fee
Manual
59,665 miles
Diesel
View Car
Was

£11,228
£10,481
+ £99 Admin Fee
Manual
40,605 miles
Diesel
View Car
£11,552
+ £99 Admin Fee
Manual
27,567 miles
Diesel
View Car
Was

£14,298
£13,698
+ £99 Admin Fee
Manual
12,415 miles
Petrol
View Car
£17,199
+ £99 Admin Fee
Manual
46,412 miles
Diesel
View Car
£20,039
+ £99 Admin Fee
Manual
26,014 miles
Diesel
View Car
Used Hondas at CarShop
Japanese car manufacturer Honda is the choice for those who want high-tech engines, reliability and good standards of equipment. CarShop has a great selection of used Hondas for you to choose from.
The Honda range covers every eventuality, whether you're searching for a family sized saloon such as the Accord, or the cutting edge CR-Z.
Choose CarShop for Your Used Hondas
You'll find all of the best Honda models right here on our site. You can browse through them on this page, or filter the results using our search function. We want you to find the perfect car for your needs. Options include age, mileage and body style. You can even set up a stock alert to be notified when we get your ideal used Hondas in stock.
Used Hondas in All Shapes and Sizes
Our range of used Hondas includes the following models:
For help or advice, speak to a member of our team today, or use our live chat facility to get a quick answer to your query. At CarShop, we want you to have the best experience possible. In addition to our fantastic range of cars, we also offer a variety of services to make your purchase even more rewarding, including maintenance plans, warranties and part exchange.