Showing 1 to 15 of 186
Used

VOLKSWAGEN GOLF
Was

£5,425
£4,931
+ £99 Admin Fee
Manual
75,036 miles
Petrol
View Car
£6,578
+ £99 Admin Fee
Manual
64,101 miles
Diesel
View Car
Was

£8,012
£6,999
+ £99 Admin Fee
Manual
91,098 miles
Diesel
View Car
£7,633
+ £99 Admin Fee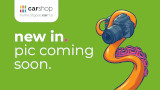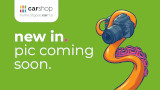 Manual
90,466 miles
Diesel
View Car
Was

£7,763
£7,663
+ £99 Admin Fee
Manual
81,129 miles
Diesel
View Car
Was

£8,186
£7,736
+ £99 Admin Fee
Manual
81,050 miles
Diesel
View Car
£7,971
+ £99 Admin Fee
Manual
85,880 miles
Diesel
View Car
£7,986
+ £99 Admin Fee
Manual
42,830 miles
Petrol
View Car
£8,087
+ £99 Admin Fee
Manual
92,689 miles
Diesel
View Car
£8,092
+ £99 Admin Fee
Manual
59,661 miles
Diesel
View Car
£8,175
+ £99 Admin Fee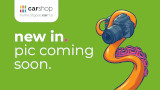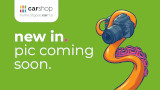 Manual
74,307 miles
Diesel
View Car
£8,262
+ £99 Admin Fee
Manual
60,826 miles
Diesel
View Car
£8,414
+ £99 Admin Fee
Manual
80,181 miles
Diesel
View Car
Was

£8,991
£8,499
+ £99 Admin Fee
Manual
38,207 miles
Petrol
View Car
£8,514
+ £99 Admin Fee
Manual
79,228 miles
Diesel
View Car
Used Volkswagen Golfs at CarShop
One of the most famous cars of all time, the Golf is one of the most popular cars in the world. With a reputation for excellent build quality, practicality and comfort, the hatchback is a pleasure to drive. CarShop has a wide range of used Volkswagen Golfs to browse right here on our website.
How to Find the Perfect Golf
We know that you need a car to cater for your needs, so we've chosen to give you lots of options to search by. There are many Golfs on offer on the CarShop website, and this will make it easier for you to find the perfect one.
One of the main strengths of the Golf range is that there are plenty of engines to choose from. This includes the following:
1.2 TSI (Petrol)
1.4 (Petrol)
1.6 TDI (Diesel)
1.9 TDI (Diesel)
2.0 TDI (Diesel)
Each car listing includes more details about the specification of each engine.
Looking After Your Used Volkswagen Golf
All of our cars come with a thorough 114 point check, but for additional peace of mind, you can choose to purchase an extended warranty. For more information about our extra products, or any of the cars in our range, simply give us a call or chat online with us today.
Find your next car with CarShop.